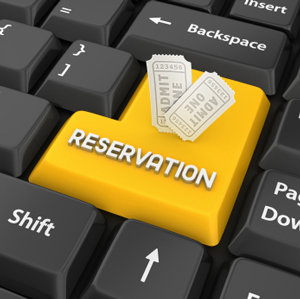 online reservations
Our partnership with a cutting-edge reservations provider allows for a seamless experience for your customers. The entire reservation takes place within the BowlRx platform, ensuring fast, efficient bookings for your customers. This also enables us to provide real time reporting data on all of your bookings.
This system was specifically designed just for bowling, and allows for a hands-off approach to managing reservations and payments for your center. Super simple for your customers, and just as easy for you to set up and use.
Plus you have the option to charge a "skip-the-line" fee that will easily pay for the service every month!
Reservations can be viewed live in real time, and all sales are sent to your account within 48 hours.
Cost: $99 set up fee, then just $59 per month.
Ready to get started making money in advance? Give us a call at 541-549-0999 or drop us an email for a follow up call.